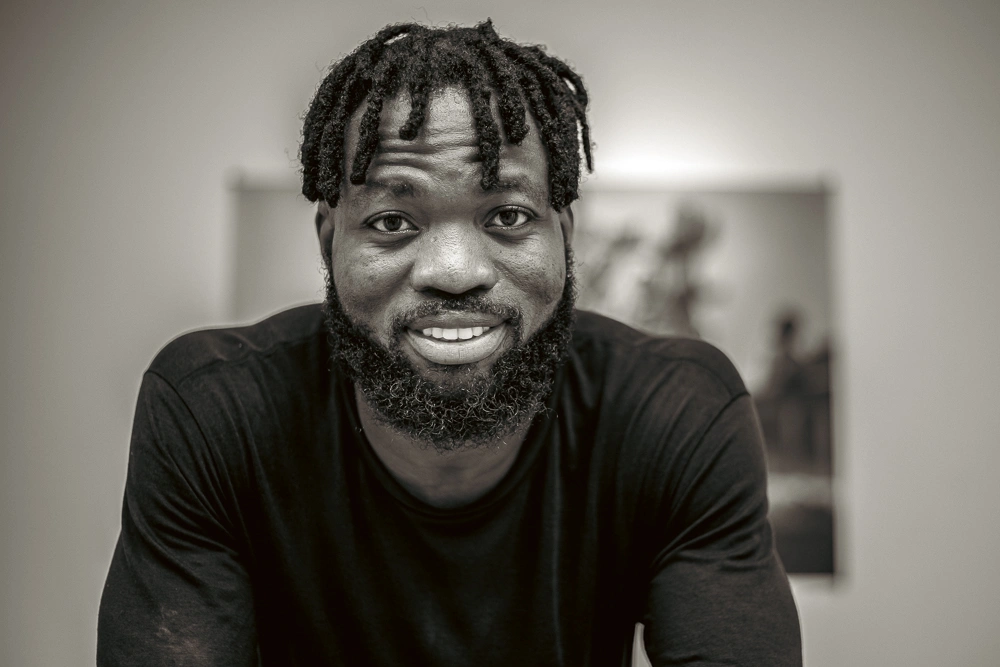 bio.
neec nonso [b, 1990 in aguleri, anambra state] is a visual artist working across photography, performance and augmented reality. his practice spans from the documentary to the deliberately posed, capturing textures of everyday life and rites of passage as well as their nuances in communities across nigeria.
driven by a goal to catalyze critical conversations, nonso aims to evoke emotions while inviting audiences to excavate memories and experiences as they encounter his work. neec nonso, although a self taught photographer has benefited immensely from intensive visual storytelling training facilitated by nlele institute of photography, nigeria.
neec nonso established aguleri stories in october 2018 with the goal of sharing the first-hand accounts of the igbo community of aguleri in south-eastern nigeria, which has a history of boundary disputes with its neighbors. in 2019, he received a one-year residency with the african artists foundation in lagos after winning the best portfolio prize at the lagos photo festival. neec emerged as runner up in the 10th edition of the vantage point sharjah photography award, given by the sharjah art foundation, in 2022. the same year, he was a finalist for the artx prize.
neec nonso is a member of 1884 photo, a collective of visual artists who experience and document african stories and respond to global concerns from an african perspective, as well as the africa photo-journalism database [apjd], a network of photo journalists from africa.

for a chronological list of exhibition neec has participated in, see here .